CARDA is extremely grateful for our organizational partners who generously donate funds to help us secure world-class training and testing resources.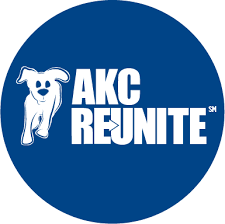 AKC Reunite is a 501(c)3 not for profit organization incorporated in the State of New York (you can find us on Guidestar/Candid and registered in NY as American Kennel Club Companion Animal Recovery Corp, d/b/a AKC Reunite, EIN 13-3904402). AKC Reunite is a charitable organization that supports the human-animal bond in many ways (including fund supporting CARDA)
Supports our charitable programs including: microchip scanner donations, free enrollments for working K9s, non-profit search and rescue grants, plus the programs mentioned above.

Direct Relief is a humanitarian aid organization, active in all 50 states and more than 80 countries, with a mission to improve the health and lives of people affected by poverty or emergencies – without regard to politics, religion, or ability to pay.
In launching the Search and Rescue Fund, Direct Relief aims to mobilize private resources to help equip SAR volunteers throughout California with the necessary gear and equipment. The initial focus will support SARs in the six counties that were recently identified under the Presidential Major Disaster Declaration: Merced, Monterey, Sacramento, San Luis Obispo, Santa Barbara, and Santa Cruz.
In announcing this dedicated fund to expand what Direct Relief has done informally for years, the organization's president and CEO Thomas Tighe said "California's volunteer Search and Rescue are a tremendous resource for the people of California. They train hard, obtain certifications, and deploy constantly – often at their own time and expense – to help people in dangerous circumstances. They epitomize the finest traditions of citizen service.