Dedicated service to CalOES mutual aid search and rescue operations
CARDA has been a reliable and proven partner for CalOES in the past 2 decades. Many years CARDA members have driven a combined 80,000-110,000 miles responding to mutual aid searches all over the state. Once at the search location, CARDA members combine to annually provide 5,000-8,000 hours (unpaid skilled resource time) in support of the search operation. These hours might otherwise be staffed by paid California state and local employees and therefore CARDA saves state tax payers several million dollars a year in wages and expenses.
Number of CalOES mutual aid searches, involving CARDA canine search and rescue teams.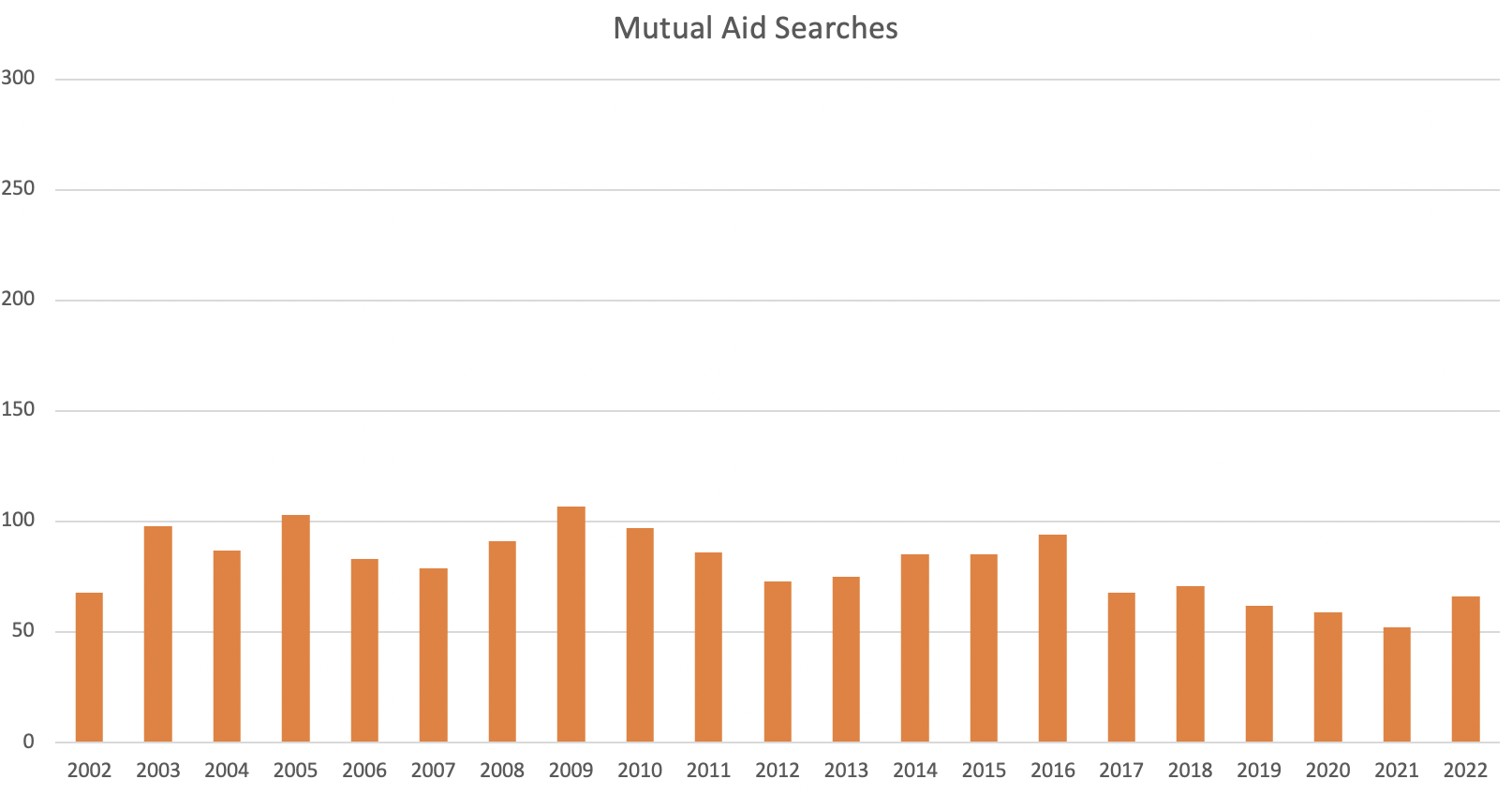 CARDA teams are able to respond to all 58 Counties and major National Parks (Joshua Tree, Yosemite, Sequoia, Kings Canyon, and Lassen).
Cal OES K9 handlers,

Thank you for your continued professionalism and dedication to California. We value and appreciate all the time and talent you continually give to the Search and Rescue K9 program….There are changes coming and change is always challenging, but we must change, progress and continue to strive to be better. We have listened to our Law Enforcement partners requests and concerns; we are responding to those needs. This will be a process, but we are up to the challenge and with your support we will be better than ever.

Sincerely,
Celeste Fowler, Assistant Chief
California Governor's Office of Emergency Services
Law Enforcement Branch
---
CalOES definition of search and rescue canine disciplines, per OES Mutual Guidelines
AIR SCENT/AREA SEARCH DOG: Is used to search a specific area. It is not expected that an area search dog will require a scent article prior to searching but a scent article may be used at the discretion of the handler. The air scent or area dog will generally work off lead and search for clues such as human scent in an area.
TRAILING DOG: Is generally used to identify one particular individual's scent from any other person. Trailing is the following of an individual scent trail from a particular person. This dog is generally worked on lead, requires a scent article to begin searching, will follow the trail of the selected individual, and will identify the subject using an alert readable by the handler at the end unless the individual left the area. Trailing dogs are more appropriate for SAR missions than tracking dogs.
CADAVER DOG: Searches for and detects decomposing human remains.
WATER DOG: Searches for and detects human remains in water.
AVALANCHE DOG: Searches for and detects a subject recently buried under snow.
DISASTER DOG: Searches for and detects inaccessible subjects and indicates with an alert compatible with the typing of the dog.
---
See our news page for links to articles about CalOES Mutual Aid searches in the news