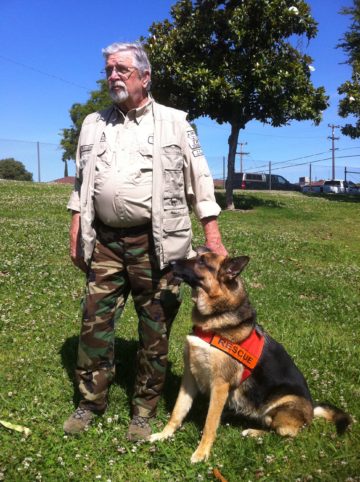 Wes was one of those hard-working guys that put 100 percent into everything he did. When it came to CARDA, he gave it 110 percent. Wes had a firm belief in CARDA and everything for which it stood. He was a mentor to many teams in CARDA,  those that were his apprentices and those that were not.
When things got crazy, Wes had a way of keeping everyone calm and making everything right. If he didn't have an answer, he would find one.  He was a man of few words; one of his favorite sayings was 'less talk more eat, now let's go to lunch.'
When it came to training, nothing was off the table. Wes provided training experiences that would stay with you a lifetime, foundational concepts you could review when faced with a roadblock. He would get particularly excited when the weather was terrible. Sleet, rain, high force winds or snow, nothing would stop him from training. He was a stand-up guy who always had your back. He was encouraging, honest and was there when you needed him.  CARDA will never be the same without him.
Following his death his working dog Maggie passed away; she couldn't live without her handler.