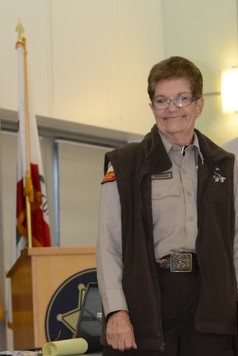 Mary started volunteering with CARDA in 1990 while she was still a Nordic Ski Patrol volunteer. She became a Mission Ready handler in 1992. During her time in CARDA, she became a qualified searcher with five dogs: Tellus, Jock, Chaser, Timber, and Thunder. Between them, and often in the company of her husband, Bill, they responded to nearly 300 searches all over the State of California. Mary achieved Mission Ready status in Area search, avalanche search and in both land and water body recovery.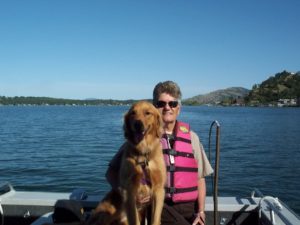 Mary's support of CARDA went beyond searching.   Starting from the time she was an Apprentice, when she helped copy and mail the CARDA newsletter, her work for CARDA included nearly every key role in the organization. She served as Membership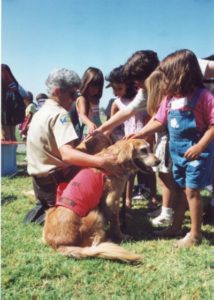 Chair, Storekeeper, Dispatcher, and Training Group Leader. She served 12 years on the CARDA Board, including as president and vice president. She sponsored 16 Apprentices to Mission Ready status and conducted countless evaluations for CARDA teams. Mary's work was honored with a Larry Peabody Award and with a special patch showing four gold stars. In 2015, Mary received CARDA's highest honor: the Lifetime Achievement Award.
Mary will be deeply missed for her hard work and willingness to help others. She spoke her mind and used many moments as unforgettable teaching moments. She will be remembered for her sense of humor, love of her dogs, devotion to Bill, and constant energy.